My Saturn Page

A different kind of car
---
Welcome to my Saturn page; on this page I'll talk about all the modifications that I made to my Saturn 96' SL2. Increasing horsepower, performance and handling and I'll give you few links I found in the process of looking for the right stuff to put on my car. Hey, you never know, you might find something suitable for your car.
In these days, there are many companies that offer a variety of parts and products that will help on the performance of your vehicle, well for people like me that can't afford a Dodge Viper or a Chevy Corvette, this is great! Because it offer the opportunity of squeezing out extra ponies and giving a boost to the performance and handling, something we always need on many situations, and for people like me, like to feel the thrill of been able to point most of the numbers on the speedometer :).
---
- My '96 Saturn SL2
I'm a proud owner, I love this car...its my only girl <g>. I fell in love since the first time I saw an article on Motor Trend , this was July 1995, when I saw the redesigned Saturn, at that time, my old Hyundai was in intensive care, sick and I was tired of taking it to the shop, I felt like it was time to start from scratch.
August 19 of the same year I picked it up, my first new car; and today, with over 60,000 miles on it, still runs great.
Through the Internet I heard about some companies that offer upgrades for performance increase and handling; so I decided look and searched. I couldn't believe how big the market was, it's easy to get carried away and spend thousands of dollars. That's why I decided to get the key parts that gave the boost that I was looking for.


Here I got the windows tint (limousine) and a front fascia bra from Saturn (it fits better).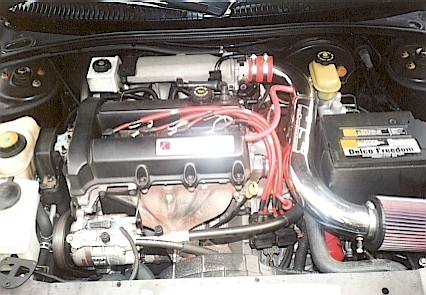 Here I got the Nology hot-wires Spark Plugs wires and Beru Silverstone spark plugs, taking care of the ignition system; a Powerstack Chrome intake kit from HotShot with a real K&N filter, this addition lets more air flow in to the engine and increase performance and gives it a mean growl, people notice it :) .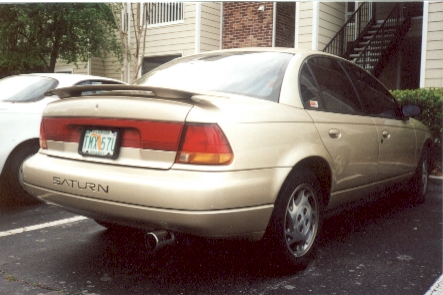 The exhaust system...this is a must...changing the pipe from the catback to the muffler from 1 3/4 to 2 1/4, increasing the size is the key, it would be like blowing out from a small "straw". I changed the muffler for a Dynomax Super Turbo and I got a 3 1/5 Bosal Brosspeed tip ad the end. It sounds great!!!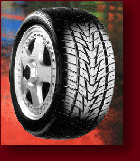 A set of the Toyo Proxies FZ4, they are great in wet weather, and it improve the handling of my car...and the look so cool!!!


---
- PERFORMANCE SITES:
The Performance Marketplace : The world's foremost directory of automotive high performance and racing parts suppliers.
Car-Stuff: The web's most complete source of automotive links.
Summit Racing Equipment Home Page
Recall Database: Search by make, model and year.
Saturnalia: The Saturn authority for Saturn enthusiasts.
.
---
---