Links

---
These are few of the many interesting sites I have found during the time I have been online, I hope they can be useful for you guys :)
---
- TRAVEL SITES:
Orlando - Graphic City Guide: Great page, very complete, almost everything you wan to know about Orlando, weather, movies, radio stations, etc.
Destination: Nova Scotia: Awesome place to visit.


- ENTERTAINMENT SITES:
Movielink: Find what's playing and which are the near movie theaters in your area.
Coming Attractions: Take a look which movie producers are planning to launch in a near future.
That's Entertainment! : Is a general entertainment source, very complete...check it out.
Mr Hat's Hell Hole - We ARE South Park: Great site from my favorite cartoon..."Oh my God, they killed Kenny...you bastards..."


- AUTO SITES:
Microsoft CarPoint: This is a great site, Netscape Navigator or Internet explore browser recommend it, view cars inside 360 degrees.
The Saturn Site: Communicate with Saturn: What can I said, I love Saturn's :)
Motor Trend Online: Cool auto magazine.


- INFORMATIVE SITES:
Apartments by Rent Net: A national apartment rental and relocalitation guide, very helpful site.
MapQuest! Interactive Atlas: great site...


- GAY SITES:
#GayOrlando HomePage: From mIRC, find information about the latest activities and meet some of the members.
Gay & Gay Friendly Services Directory: Everything you wan to know about Florida, The Nations 3rd Largest Gay & Lesbian Market 1,350,000.(Info about Gay Day ).
Rainbow Query - Search Internet! : The largest, most complete "Gay-Only" index on the Internet!
Gay Nation: A very cool and complete page...a must see.


- OTHER SITES:
Internet Service Providers: A complete list of service providers in Central Florida and nation.
Welcome to Ticketmaster Online

---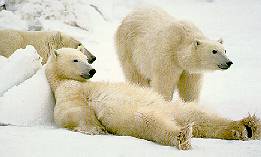 ---
---