Cool stuff
---
Here I'll give you few links that I have been collecting over time. I use most of them and let me tell you, they are cool and FREE <g>. Some of them might work with America Online (maybe some will work in the near future) but you can get full use of them if you have an Internet Provider ($19.95 a month or less). I really recommend that you guys get one, because that's the only way to take full advantage off all that the Internet is offering to us for free.
---
Homepage of the IRC Chat client mIRC - Index: If you are tired of waiting to get in the rooms or send files one at the time, join as many rooms you can handle, try this. This is what America Online chatrooms should be, but this software is for FREE (Internet Provider required).

Cornell University's CU-SeeMe Page: Be able to see who you are chatting with , that's the coolest thing, read the page for more info, btw is FREE ( Internet Provider required).

PointCast: Get the latest news, weather reports, sports, stocks, etc.
Hotmail: The World's FREE Web-Based Email.

RealMedia: Get real time audio and video through the internet, the player is free.

Mirabilis LTD.: Works like a buddy list on America Online, the only difference is that covers all the internet, anytime your friends log to the internet, you will be able to know, pretty cool stuff (Internet Provider required).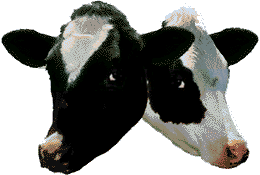 TUCOWS World Wide Mirror Site Locations: This is a neat place, find all the free software available on the Internet, they even tell you which ones they think are better.
Welcome to Tripod: Build your own homepage for free.
FreeTel: Talk over the Internet for Free! (Internet Provider required)

---
Click the paw to go back to the main page
---